The most important day for every woman!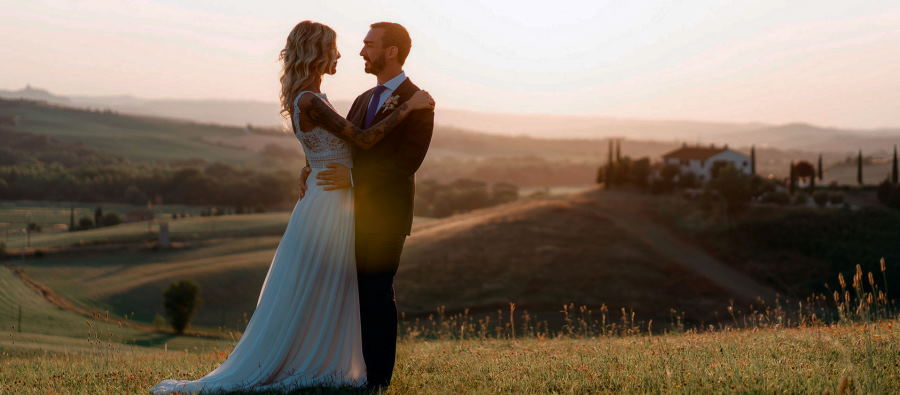 After you've said "yes" to the dress and made a decision on your venue, it's time to start preparing for your wedding! We have put together some essential information that will help make this process as easy as possible.
We'll start by discussing the types of wedding invitations and when to send them. Invitations should send in six months in advance, but you may want to give yourself more time if it's a destination or out-of-town event. Then we will discuss table settings for dinner parties: these are important because they set the tone for your event.
How to write wedding invitations
Work with a professional designer to come up with the perfect invitation design. It will ensure that your invitations fit in with your wedding theme and give you something one of a kind that is sure to create an impression!
Get ideas for wording from vendors, magazines, blogs, or other items already on hand, such as thank you cards. Then, order samples to make a decision.
Order invitations in the correct quantity and based on what you know will be your guest list size when printing. Many online companies have great deals, such as an invitation suite for $200! You can also order smaller quantities if needed, which is helpful when making last-minute or unexpected changes to the guest list.
Select an invitation style that is appropriate for the event, such as formal or informal. Is it a sit-down dinner? A black-tie affair? There are many different styles of invitations to choose from.
Decide on whether you want your guests' names printed onto the envelopes, and if so, order them with the invitation.
When working with a designer, make sure you provide them with the most up-to-date information on your guest list and if it's an open or closed wedding. Having that info from the get-go can save time when ordering invitations because they'll know what type of wording is appropriate for each situation and design accordingly!
The final step is to have your invitations reviewed by the bride and groom. If any changes they want to be made, this will be a good time to make them so that it's done before you order too many!
Steps to Creating Your Wedding Budget
Determine the size of your wedding
Set a budget and break down your costs by category
Estimate how many guests you expect
Budget for other items
Determine the size of your wedding. If you're not sure, it's better to guess low than high when creating a budget. It may be tempting to double what you think it would cost two people because more guests are attending, but that is inaccurate. Your guest list increases or decreases dramatically at any point before the wedding date; you will have to scramble to make up for it.
Set a budget and break down your costs by category: Reception Venue (including any rentals), Catering, Photographer, Cake Maker or Pastry Chef/Cake Decorator, Wedding Dress Designer or Storefronts in Your Area (Keep in mind that most dress designers require a deposit of 50% when the design is commissioned and then will take about six months to complete, so keep this in mind while shopping!)
Estimate how many guests you expect based on your venue size. The more people are attending, the higher cost for food and alcohol and increased costs for rentals such as tents, tables, and chairs.
Decide on a budget for these other items: Entertainment/ DJ Services (including any permits or licenses), Transportation, Flowers, Decorations (including table cloths, candles, and centerpieces)
Choose the style of a wedding dress
If you are looking for a comfortable dress, try on the empire waist wedding gown. It is also perfect if you want to hide some weight around your midsection or wear it during pregnancy. If it's just too hard to find something that will fit through all of these stages, opt for a sheath silhouette that can be adjusted and smoothed out along the way.
Another option is a straight dress with an A-line skirt that will show your curves and add some volume to showcase them in style. This silhouette can be dressed up or down for any occasion, but it's perfect for spring weddings since the fabric bunches out nicely around the bottom of the hem giving you plenty of room to dance.
The final dress style is a princess ball gown, which offers the most bling and drama for your big day. This silhouette will hug every curve on your body nicely with an open back that adds some sex appeal without showing too much skin. Anything you want can pair off the top of this dress, like spaghetti straps, halter neckline, or strapless styles.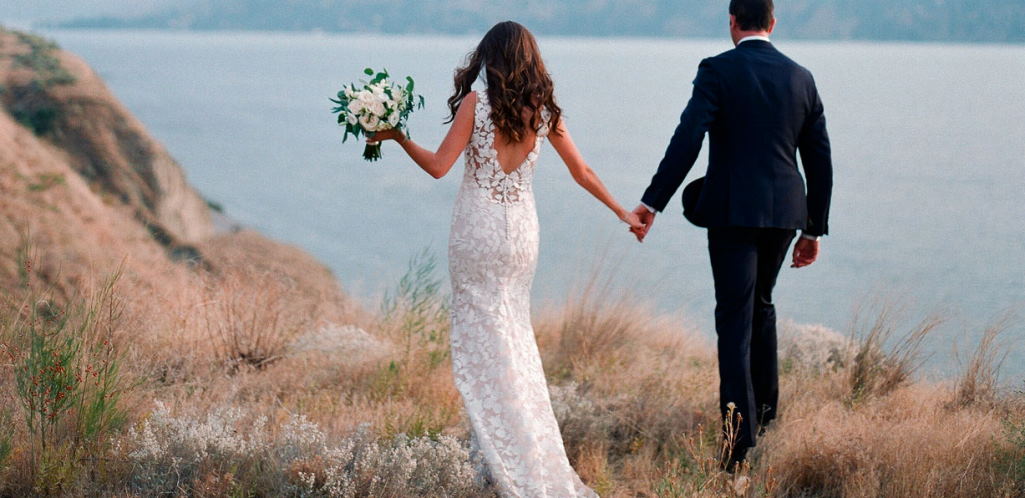 Decide what type of ceremony you're going to have
Religious ceremony
If you're doing a religious ceremony, talk to your officiant ahead of time about the details. Make sure they are willing and able to perform the type of ceremony that you want. For example, if you're Jewish but not practicing enough (or any) Judaism to have an Orthodox wedding with a rabbi presiding, then it's probably not a good idea to go that route.
Civil ceremony
If you're doing a civil ceremony, make sure the location is available on your date and time of choice. You'll also need an officiant who can perform legal marriages in your state or country (ideally, this will be someone who knows you both well). Civil ceremonies are generally much less formal than religious ceremonies but still have many of the same elements.
Destination wedding
If you're doing a destination wedding (in another country or state), research what's required for legal marriage there well in advance to avoid any unpleasant surprises when it comes time to get married!
Same-sex marriage
If you're doing a same-sex marriage, much of the above may not be relevant to you. However, please make sure that your state recognizes same-sex marriages and that your officiant is legally able to perform one for you on your date and time of choice before finalizing anything!
What do most brides forget?
It is a common question that many brides ask themselves before their wedding day. It's always hard to remember everything, but it can be easier with some help and preparation. So if you're wondering what most people forget on the big day, here are a few of our favorite items:
Bridal party gifts: Make sure to give a little something for the friends and family that came with you on your big day. A cash card or fun gift basket are two great options!
Table numbers/name cards: It is possible to order online, but if you're looking for an eclectic touch, then try making them yourself!
Tissues: Something so simple, but so important. Make sure to have a few boxes of tissues in your wedding day bag for any touch-ups during the ceremony or reception.
The list can go on and on with things that most people forget when preparing for their wedding day, but we hope this article has given you.