Bachelorette Party: The Complete Guide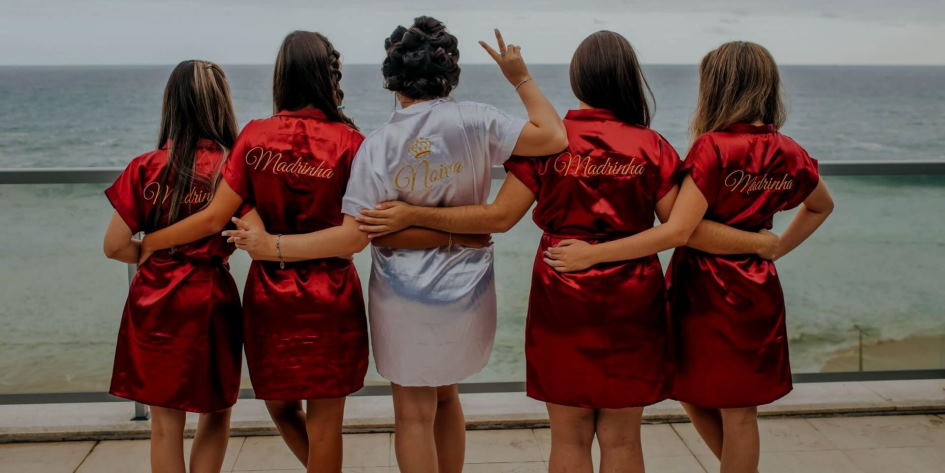 Planning a bachelorette party can be a lot of work, but it's worth it! So if you're looking for ideas on how to make your party the best, look no further. This complete guide has everything you need to know about throwing a successful bachelorette party. From choosing the right location to planning the perfect menu, we've got you covered. So get ready to celebrate in style with your closest friends!
Guest List
For a bachelorette party, you should only invite people who will be at your wedding. Usually, only bridesmaids are invited to the bachelorette party, but you can also invite relatives or work colleagues. It is better if your guests know each other well in advance, so the atmosphere at the bachelorette party will be more relaxed.
Invitations
Some people think it's not worth making separate invitations for a bachelorette party – call or write on social networks. But if you are planning an entertainment program, you need to know exactly the number of people present. In addition, this cute gesture will surely be appreciated by all your girlfriends. You can find a lot of ideas for bachelorette party invitations online. Just pick the design you like and fill in the information about the event.
You do not have to order printing from a professional. You can make invitations with your hands – all you need is imagination, glue, and scissors. Or find templates on the Internet and originally sign them!
Date of the event
Having your bachelorette party before your wedding is not a good idea. You'll be worried about getting sick on your wedding day. You'll also have a lot going on before the holiday. So it's best to have the party one to two weeks after the celebration. Choose a date based on your work schedule, the weather (if you plan to go on a nature trip), and the photographer's schedule (if you want to arrange a photo session).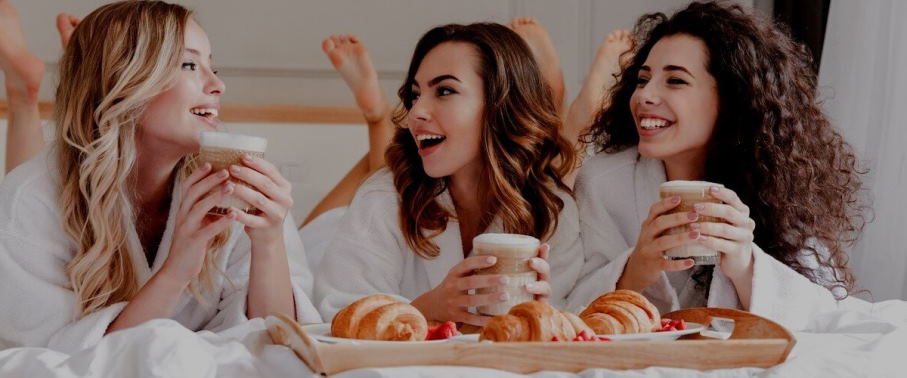 Location
The location of your bachelorette party is important. It should be a place where you and your guests can have fun and let loose. You may want to consider renting a private room at a club or bar or reserving a table at a restaurant. If you're planning on having an outdoor party, choose a location with a pool or beach access.
Program
There is no one right way to have a bachelorette party. It can be anything you want, as long as you're with your close friends. It could be a pajama party at your house or dancing at the most fashionable club in town. But make sure there are some fun contests or activities planned, so everyone has a good time. The main thing is to relax and have fun!
Budget
The budget for a bachelorette party depends on the format of the party. You can either pay for everything yourself or have your friends pay for themselves. Ensure the budget is less than 5% of the total wedding expenses. It will keep your other costs down.
Present
People can give gifts to the bride at a bachelorette party whenever they want. But this is an excellent opportunity to joke around and make the bride happy. Compliments for the people invited are unnecessary, but if you want to, you can prepare small surprises for your friends – lip gloss, sweets, and cute accessories.
Menu
Your menu should be reflective of the location and theme of your party. For example, if you're having an outdoor barbecue, you'll want to serve burgers and hot dogs. If you're renting a private room at a club, you may want to hire a bartender to make cocktails for your guests. And if you're having a sit-down dinner at a restaurant, you'll need to make sure the menu is suitable for everyone.
Entertainment
No bachelorette party is complete without some entertainment. You may want to consider hiring a stripper or renting a photo booth. If you have an outdoor party, you may want to set up a volleyball net or bring some games. And if you're renting a private room, you may want to bring a DJ or band.
Decorations
Your decorations should be reflective of the theme and location of your party. For example, if you have an outdoor party, you'll want to decorate with bamboo torches and tiki umbrellas. If you're renting a private room, you may want to decorate with balloons and streamers. And if you're having a sit-down dinner, you may want to use tablecloths and centerpieces.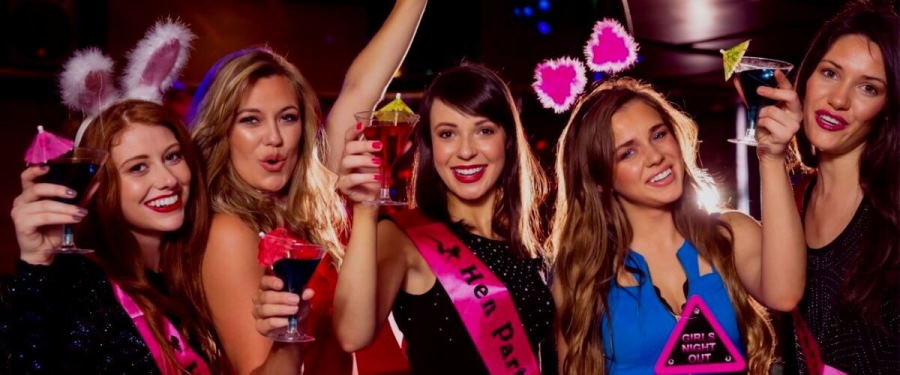 Tips
Not everyone wants to go out and party all night. Some people would instead go to a spa or a cafe. So it is better to talk about the format of the bachelorette party before you start planning it so that everyone is happy.
If you are planning a party in the summer, don't wait too long to choose a date. Most of the good places will be taken. Plan the evening so that it is fun and interesting.
If you have a standard competition or entertainment, add some unique aspects representing your company. For example, ask trivia questions that only your guests will know the answers to!
Before the bachelorette party, try to introduce your friends to each other. It will help them talk to each other easily at the party.
If you want a bachelorette party, consider how much each person can afford to spend. Then, you will choose where to have the party. If someone can't afford to spend too much, they might not have a good time.
Even if something goes wrong, don't worry. The most important thing is that your friends are nearby.
You should use social media to tell your friends about the bachelorette party. But there are some things you will want to keep private. For example, you don't want pictures or details of the party on the Internet.
Now that you know all the basics of planning a bachelorette party, it's time to start! First, choose a date and location, and start sending out invitations. Then start planning the perfect menu and activities. And don't forget to have a great time!