Spring Bride: 10 Rules For Creating The Perfect Look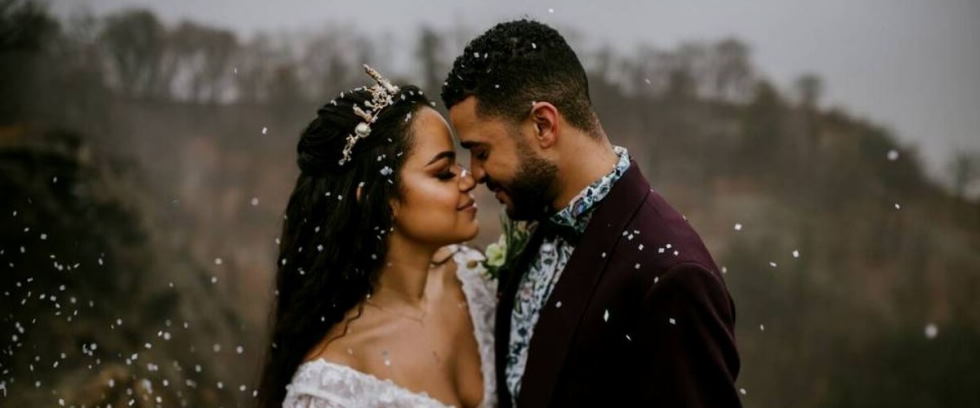 Spring is a time for new beginnings, and what could be more representative of a fresh start than marrying the love of your life? It's also the time for floral prints, pastels, and all things light and airy. So if you're planning a springtime wedding, follow these ten tips to create the perfect bridal look!
Don't forget about the warmth
Spring weather is unpredictable, so consider the temperature when choosing your wedding look. If the ceremony is outdoors, you'll want to choose something that will be comfortable in both warm and cool weather.
The sun can be very hot during the day but also cool in the evening. That's why it's essential to have a design for your home that looks good during the day and at night.
To stay warm during the holiday season, it's important to choose an outfit that will keep you comfortable. A cape, a warm cardigan, or a bolero are all good options. You'll also want to bring a scarf, snood, or shawl to complete your look.
Choose the right fabrics
When it comes to springtime weddings, lightweight fabrics are a must. Silk, chiffon, and organza are all good options.
You'll also want to avoid anything too heavy or bulky. That means no taffeta or velvet.
And if you're getting married in a warmer climate, you'll want to steer clear of wool. Linen is a good alternative.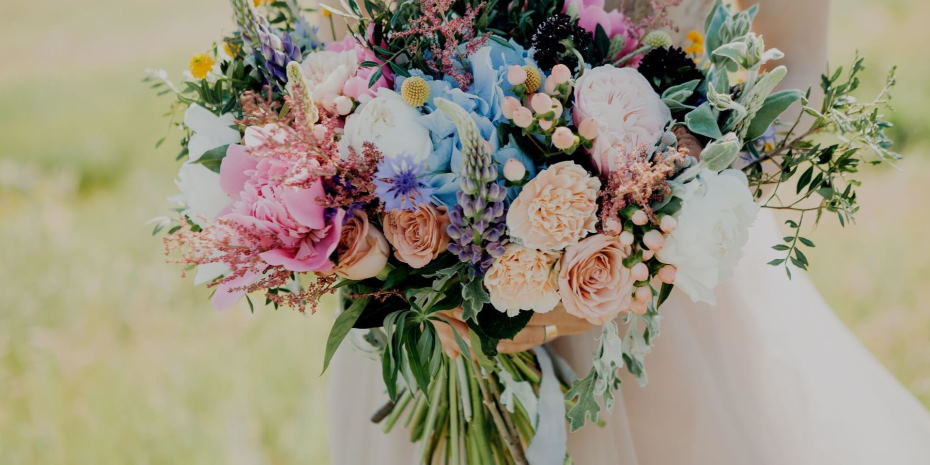 Define your color
If you are a girl with a spring color type, you should wear colors that match your type. It will make you look good. Your colors are milky, peach, apricot, yellow (sunny), hazel brown, soft green, pink brown, soft red, coral, and aquamarine.
If you have a summer color type, you should wear colors like pale blue, gray-white, silver, pearl, lilac, beige-grayish, and cold pink colors from light powdery shades to dark pink with a purple tint. You can also wear raspberry, cherry, and red wine colors.
If you are a girl with an autumn color type, it will be a little more difficult to choose colors since your palette is almost entirely autumn. However, you might consider other colors like white, champagne, azure, emerald, old gold, tan, bronze, purple, and poppy red.
If you are a girl with a winter color type, you can wear colors that contrast each other. For example, white and black, blue and silver, or dark cherry and bright raspberry.
Flowers must be real
Weddings always have flowers as the main decoration. It includes pictures of the bride. It is best to use real flowers instead of artificial flowers for a spring wedding. Artificial flower wreaths look bad and create the wrong atmosphere. Don't use them to decorate your hair during a spring wedding. There are lots of fresh and delicate flowers that you can use wisely during this period.
Use a floral scent
When it comes to fragrance, many people think of springtime as the time for floral scents. But a wide variety of scents can be perfect for a spring wedding.
Fruity scents, such as orange blossom, lemon verbena, and grapefruit can add a touch of sweetness to your wedding day. Citrus scents, such as neroli and bergamot, are perfect for a daytime wedding. For an evening wedding, try a woody scent with notes of cedar or sandalwood.
Choose the right shoes
Most girls want to wear their favorite sandals in the sun, but closed shoes in pastel colors are a better option for weddings in the spring. If your wedding is in March, you can choose elegant ankle boots or boots for a photo shoot on the street. You can wear classic pumps or ballet flats if the wedding is in April or May.
Consider all spring nuances when choosing a dress
A light and airy dress with lace trim, embroidered with pearls/beads, with an open back or an interesting neckline, is a great choice for a spring bride. It should not be bulky and "heavy." It is better to prefer flowing fabrics. Not superfluous will be openwork inserts and small shimmering details – threads and all kinds of beads. But it is better to refuse rhinestones.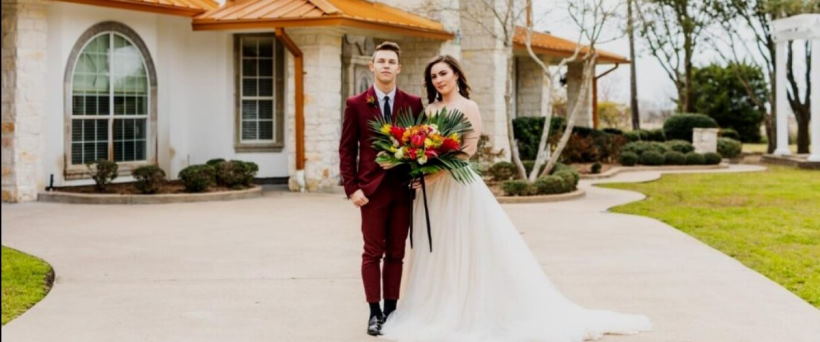 Design your hairstyle
When choosing a hairstyle, you should also choose something natural. Curls that fly up, messy braids or hair put into bunches that look careless but are decorated with delicate ribbons and flowers all look stylish and natural.
Wedding makeup should be natural
Makeup for a spring bride should be very light and airy. You should focus on your eyes and lips, but don't overdo it. The skin should look fresh and rosy. You can use a little bronzer to make your face look more radiant.
Remember about the nails
Nails should also be natural. You can choose a light pink or nude color. Or you can just use a clear coat. Finally, you can choose a glittery polish to add a little sparkle.
When planning your spring wedding, there are many things to consider. The most important thing is to choose an outfit that is comfortable and makes you feel beautiful. You'll also want to consider the colors you wear and the type of flowers and shoes you choose. Remember to keep your makeup and nails natural and focus on your eyes and lips. With some planning, you can create the perfect spring wedding look.